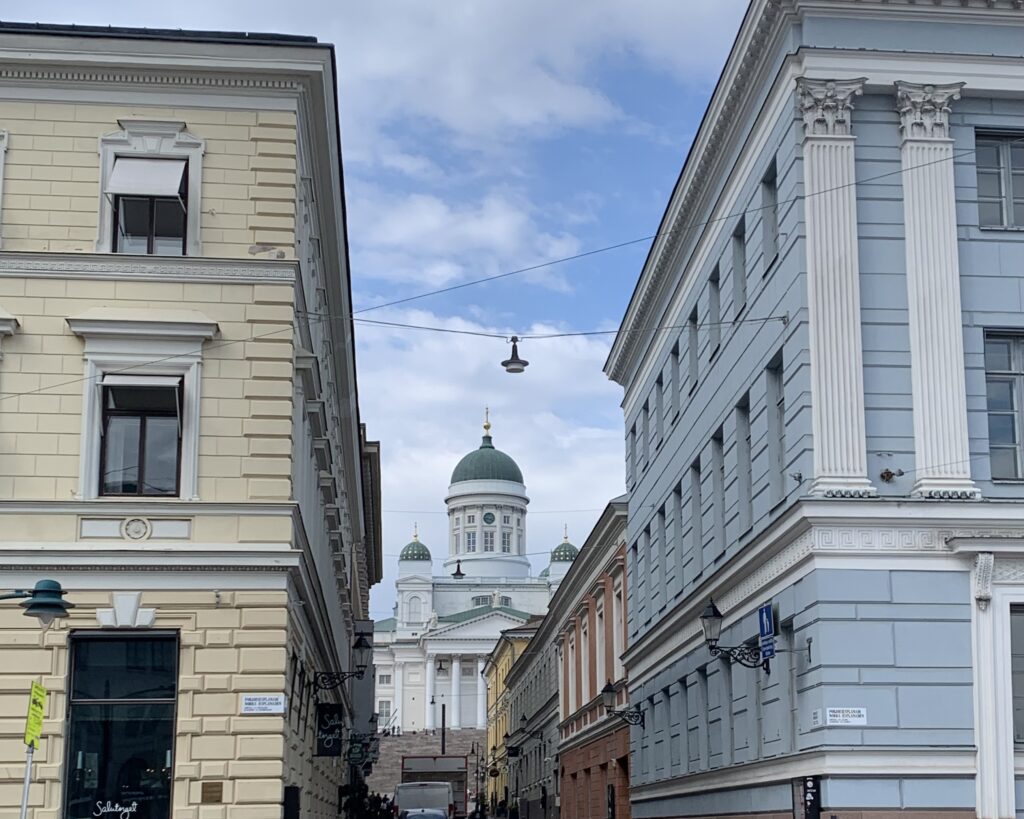 We met at the train station tired yet excited for the day to come. We arrived in Helsinki at 9.30 and our first destination was a coffee shop. After all, we needed to be properly awake as we had an eventful day ahead of us.
There was a bit of rain in the air as we walked to the United Nations Development Programme's Helsinki agency where we had a warm welcome. We heard about UNDP's work and learned more about sustainable development, the 2030 agenda's progress, and Finland's emphases regarding it. They were also interested in hearing our thoughts on the topics and we had an interesting discussion at the end of the meeting.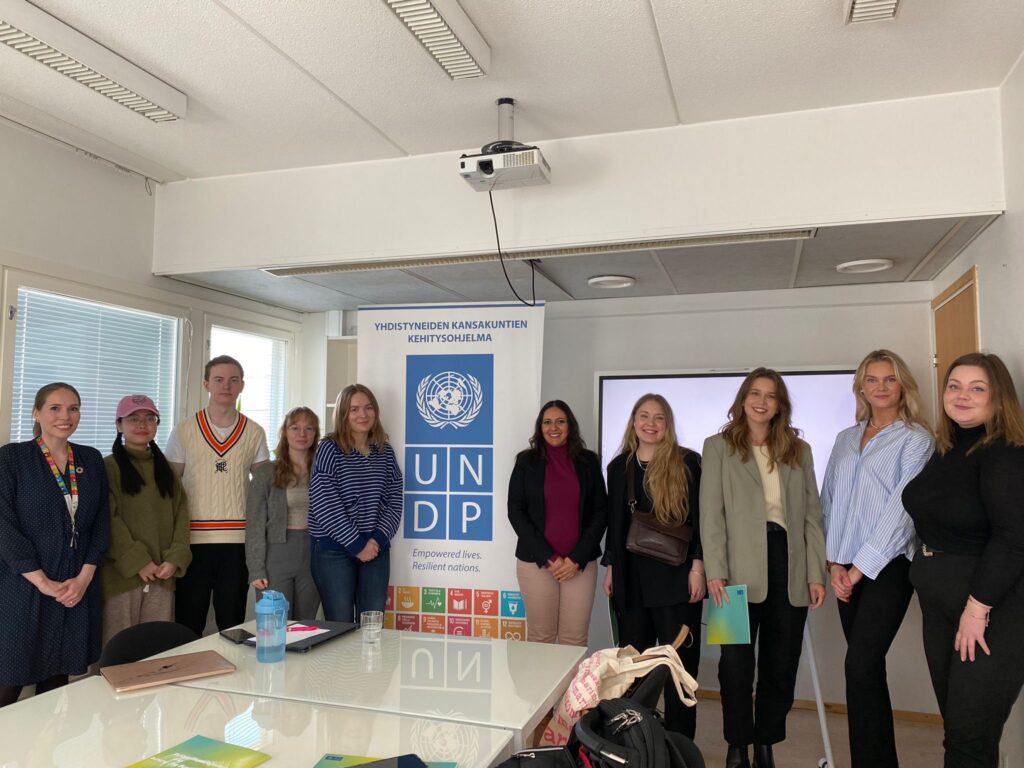 When we left the UNDP agency, Helsinki greeted us with a lovely sunny weather, so we decided to walk to the Ministry for Foreign Affairs (MFA). It turned out to be a nice opportunity to do some casual sightseeing as well, and the seaside with its old buildings made us feel like proper tourists.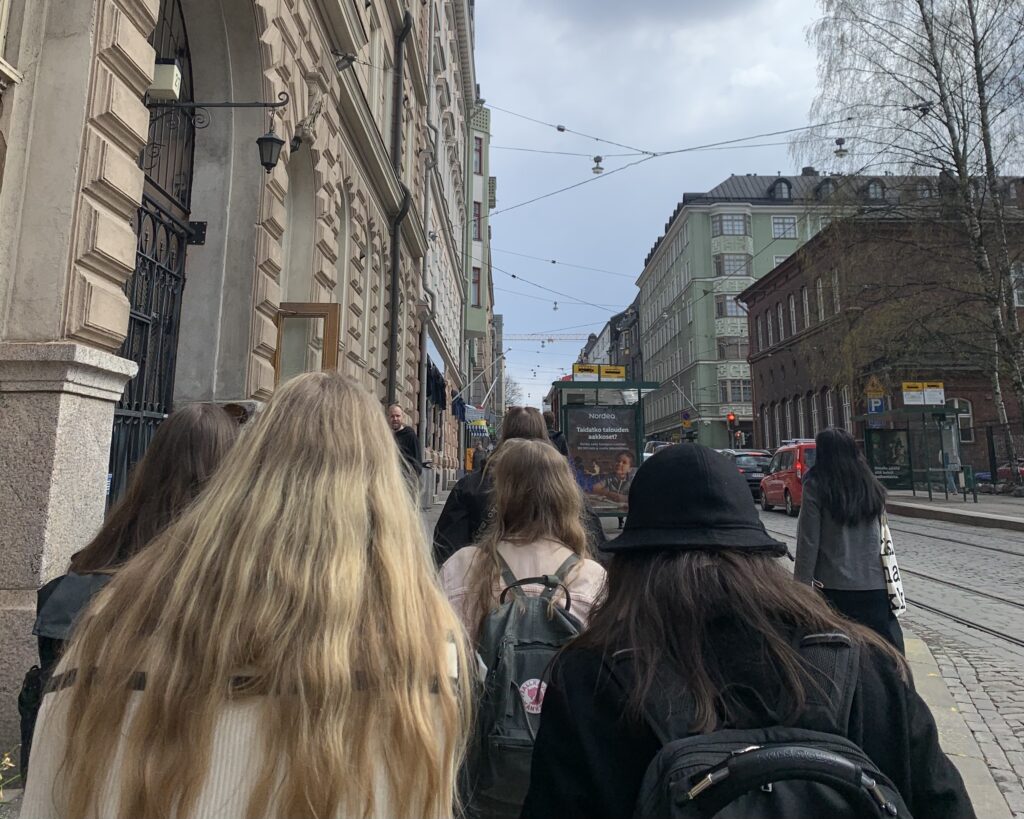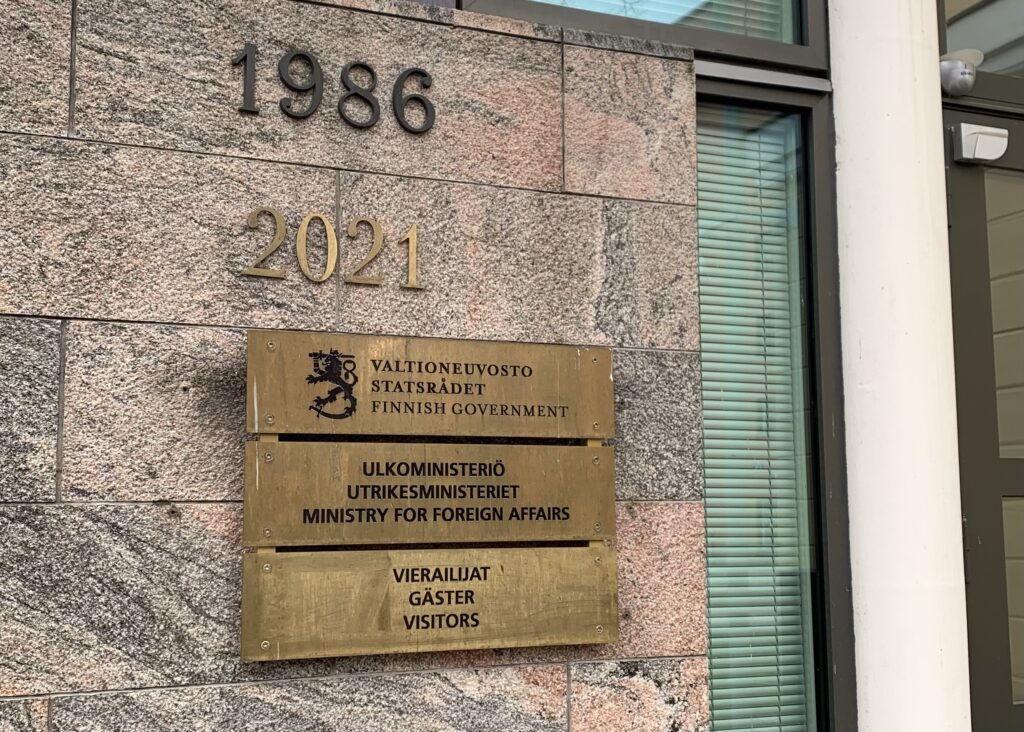 In the Ministry for Foreign Affairs we visited the units for Human Rights Policy and for UN and General Global Affairs. We got a deep dive into human rights topics and discussed how young people are involved in peace and security conversations. For example, we learned more about how artificial intelligence can be a human rights issue and how Finland has been the first country to make a national action plan for how to increase the youth's impact on advancing peace. Both in the UNPD and in the MFA we also got to hear how the people working there had made their ways into their current positions and we got some advice on how to possibly advance our personal careers as well. This made us wonder on our way back where our careers might lead us. We walked past the presidential palace but none of us dared to dream that big, at least not yet.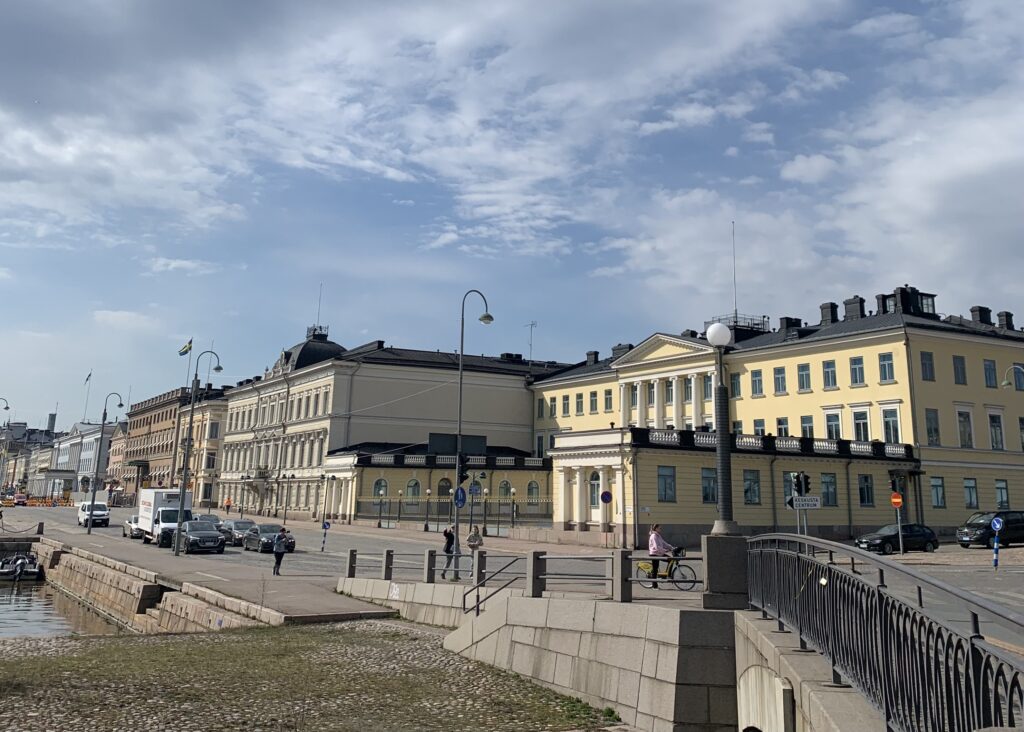 Before leaving Helsinki, our stomachs were rumbling so we headed for dinner. A couple of us used the time to be efficient and get some work done but most of us filled our stomachs with sushi. On our train ride back, the common vibe was tired but satisfied. Some of us were already thinking where our next excursion might lead us.
We are very grateful for the people at the UNDP and the MFA for this opportunity.
Iris Ainasoja
The writer is TAYK's Communications Coordinator