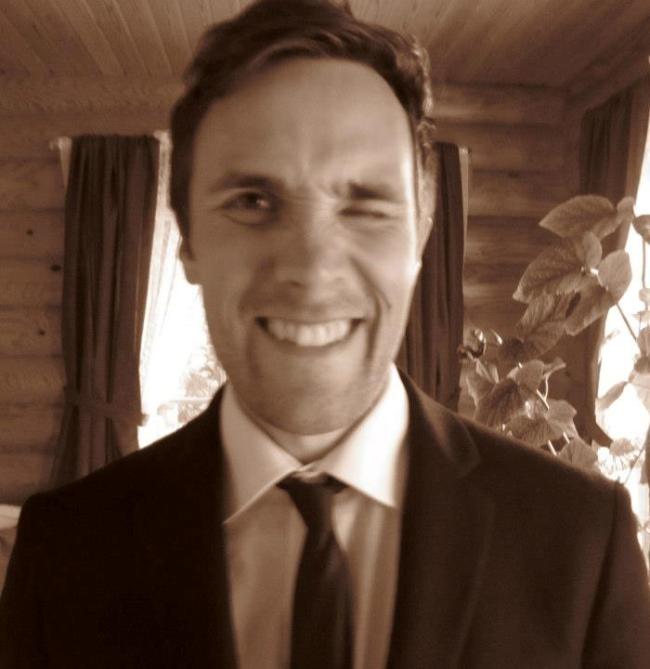 Hei sinä, tervetuloa Tampereen YK-yhdistyksen upouuteen blogiin ja seuraamaan Taykin toimintaa ja ajatuksia kuluvana vuonna ja sen jälkeenkin. Ajattelin tässä ensimmäisessä kirjoituksessa hieman valaista, mitä vuonna 2014 on luvassa ja mikä oikein on tämän blogimme tarkoitus ja miksi se luotiin?
Ensin viimeisin kysymys. Jo aikojen alusta Tayk on tuottanut lehteä nimeltään Tayk-sanomat, jossa ihmiset pystyivät kirjoittamaan ajankohtaisista, Yhdistyneisiin kansakuntiin liittyvistä asioista yhdistyksen jäsenten ja ulkopuolisten luettavaksi. Koska vuoden 2012 Tayk-sanomat on edelleen painossa (ehkä vielä joskus sen sieltä saamme) päädyimme vuonna 2013 korvaamaan sen tämän vuoden alussa perustetulla blogilla. Blogin tarkoitus on tuoda Taykin toimintaa elävämmin esille: millaisia ihmisiä täällä oikein toimii, millaisia tapahtumia järjestämme ja millaisia asioita pidämme tärkeänä. Blogi toimii myös visuaalisena keinona ja elävöittää sivuja mukavasti vaarantamatta yhdistyksen arvoja.
Sitten, kaikkia kiinnostavaan asiaan: mitä on luvassa vuonna 2014. Keväällä panostamme niin asiapitoiseen ohjelmaan, kuten Harjoitteluinfo 20.3., Yksille Taykin kanssa -ilta 25.3, kuin hauskanpitoon, kuten huhtikuun aikana lanseerattava Maailmanparannuskaraoke, jossa parannetaan maailmaa musiikin keinoin! Syksyllä pamahtaa kunnolla, sillä luvassa on ainakin suosittu Maailmanparannussuunnistus, Peace Day -päivän seminaari ja vuosijuhlat, sillä Tayk on päässyt jo kymmenen vuoden varhaisteini-ikään! Näihin kaikkiin tapahtumiin olet lämpimästi tervetullut ja tietoa niistää saa joko sähköpostilistaltamme, Facebookista tai täältä nettisivuiltamme! Jos et pääse paikalle, niin tunnelmia voi käydä katselemassa ja lukemassa täältä blogista.
Ja vielä huomiona: tähän blogiin voi kirjoittaa kuka tahansa; myös Taykin hallituksen ulkopuoliset jäsenet, kunhan teksti tai kirjoitus liittyy jollakin tapaa Taykin toimintaan tai YK:hon. Mikäli tekstiä haluaa tuottaa, se kannattaa lähettää tiedottajallemme (sakari.ilkka(at)uta.fi), joka esitarkistuksen jälkeen julkaissee tekstin tällä.
Nähdään tapahtumissa!
Terkuin,
Tayk ry:n puolesta, Veikko (PJ -14)
[polldaddy poll=7889806]
–ENGLISH–
Welcome to Tayk blog!
Hey you! Yes, exactly you, a warm welcome to brand new Tayk (United Nations Association of Tampere) blog to follow what we are up to in the following year and beyond! My purpose in this celebratory first writing is to enlighten what is the purpose of the blog and what is still to come in the year 2014.
So why Tayk blog? Well, very long time ago, until recently Tayk published a magazine known as Tayk-sanomat, where people could write about recent, UN related issues for association's members and outsiders to read. Since the 2012 Tayk-sanomat is still in the press (and God knows when it will be released), the Tayk board 2013 decided to replace the magazine with a blog in the beginning of 2014. The meaning of the blog is to bring Tayk's events and activities to the forefront in more vividly: to tell people what kind of people act here, what kind of events we organise and what kind of issues we value. The blog also works as a visual means to make the websites livelier without compromising the association's values.
But of course, a blog without content would be useless. Thus, we have planned some intriguing events for you to participate in in 2014! In the spring, we offer you 'Have a Pint with Tayk' -discussion evenings (the first in 25.3), excursion and more relaxed 'Heal the world by karaoke' -eventing where you can use the power of songs to heal the world and make it a better place – for you and for me. In the autumn we will treat you with Peace Day seminar, Heal the World orienteering (yes, we love to heal the world) and 10-year party. You are of course most welcome to these events! To get more information of them you can join our Facebook, email-list or visit this websites. Or if you are unable to make it, you should check this blog for photos and stuff.
One more thing, this blog is meant for everyone, thus everyone can write in it as long as the text has something to do with our association or is UN related. If you want to write something or have done so already, send it to our board member responsible for communications (sakari.ilkka(at)uta.fi) who will check the text and publish it here.
Enjoy our blog and cya in our events!
Best,
On behalf of Tayk, Veikko (Chair -14)